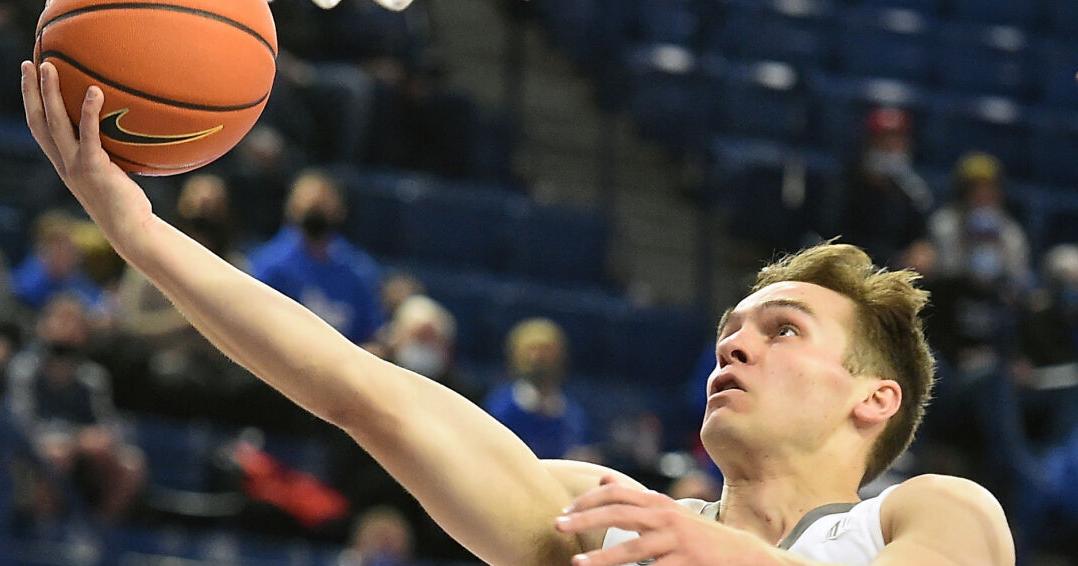 Air Force basketball erupts in Arkansas State after 11-day layoff | Air Force Sports
Air Force basketball shot 32% in a slow comeback after an 11-day hiatus.
The Falcons lost 68-46 at Arkansas State, as they managed to stay in the game for about 25 minutes before an 11-0 second run from Red Wolves turned it into a blowout.
Arkansas State did most of its damage indoors, where forward Norchad Omier scored 22 points on 9-of-14 shooting with 16 rebounds. He helped the Red Wolves lead 38-20 on points in the paint.
Arkansas State's 68 points were the most given up by the Air Force this season.
"He's (Omier) a big, strong physique, like a lot of big men in our league, but at the end of the day, we have to fight and get physical with him," Air Force junior Camden said. Vander Zwaag in a post-game interview with Jim Arthur of KVOR 740 AM.
Vander Zwaag led the Air Force with eight points off the bench, while adding three steals and three assists.
The Falcons, who last played Dec. 8 in a loss at Montana, played from behind throughout the game. They trailed 10-3, came within a point, then trailed 23-11 after Arkansas State scored 11 in a row.
The deficit grew to 17 points in the first half, but the Falcons used six straight points from Joseph Octave to move closer to seven points with possession with 16 minutes remaining. An Air Force miss followed by an Omier rebound led to a transition layup and the Red Wolves (8-3) chased it from there, leading as far as 28 points at a given time.
The Air Force had seven points from Octave and freshman guard Ethan Taylor, while Lucas Moerman had six points and six rebounds.
The Falcons shot 32% in both halves.
The loss drops the Air Force (7-3) to 1-2 in real road games. He plays another road contest — at Tarleton State on Tuesday — before opening Mountain West action at home against Utah State on Dec. 29.
"I kinda expected that today," Falcons coach Joe Scott told Arthur. "They were a good basketball team, they played well. I want to see how we react on Tuesday.