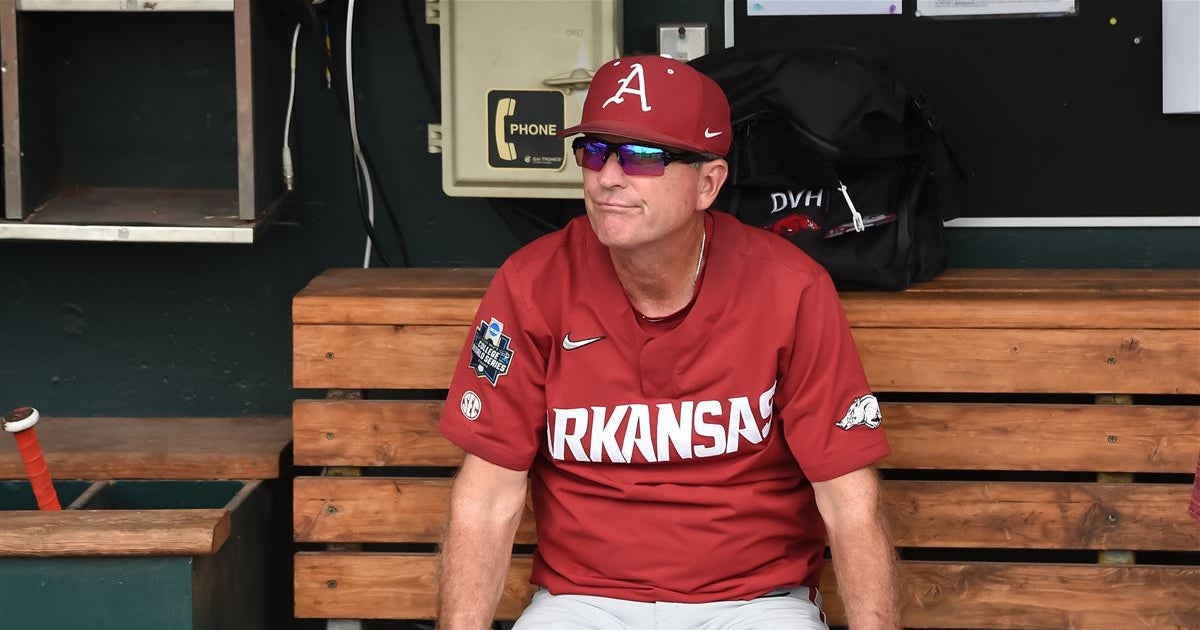 Arkansas baseball made 'great effort' in 2022 season, says Dave Van Horn
Arkansas lost a game heading into Thursday's College World Series final, losing 2-0 to Ole Miss as Dylan DeLucia kicked a complete shutout. The Razorbacks will have to wait at least another year for their first national championship, and it appeared this could be the year for the coach Dave Van Horn and Co. After the loss in Omaha, Van Horn spoke to reporters about the Hogs' overall season, their tough day and more; below is a transcript of his comments courtesy of ASAP Sports.
Get the fastest scores, stats, news, live videos and more. CLICK HERE to download the CBS Sports mobile app and get the latest news on your team today.
Opening statement:
Van Horn: "What a great pitching duel actually. I think both pitchers gave it their all. Connor, seven innings, gave up seven hits. You look at DeLucia, the same, four hits, seven strikeouts. Connor (Noland ) had seven strikeouts. We had a few chances, but just kind of baseball, the way it works, we hit a couple balls hard in the middle of the innings, and we just kept hitting the ball at them, and they made the other plays. Dylan just did. He did a great job there. He didn't walk. He didn't give us a chance. We didn't have a point guard once. in nine innings.
"It's hard to score against a good pitcher when the point guard doesn't come up here and there. So disappointed we lost, but so proud of my team. Just proud of how they really fought those four or five last few weeks to get back to where we knew we should be, and that's here in Omaha. I told them after the game how proud I was of them. I'm not going — I had a little trouble talking, but I told them I'm not going to cry. I'm not going to cry when you finish your season in Omaha."