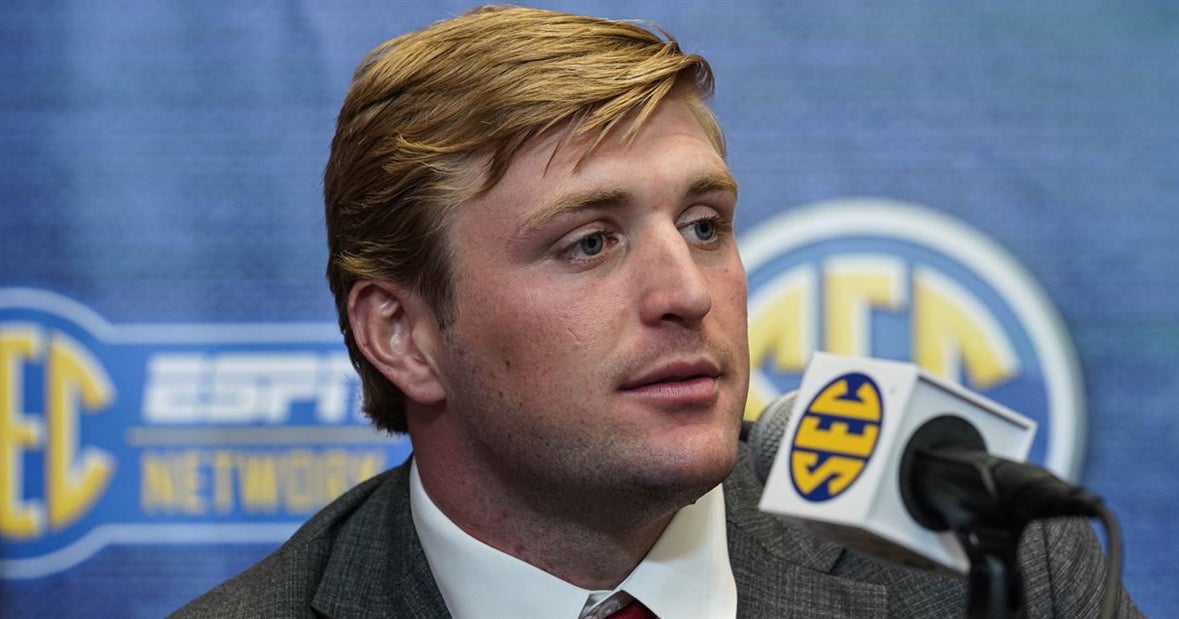 Bumper Pool hopes to set higher standards for Arkansas football
Arkansas linebacker Bumper pool went through all of that during his career with the Razorbacks. As he enters his fifth collegiate season, Pool hopes to help continue to set the standard within the Razorback program and ultimately leave the Hogs in a great place moving forward.
Pool is enjoying an extra year of eligibility granted to him during the global pandemic. After racking up 349 tackles (59 shy of Tony Bua's school record of 408) in his first four seasons at Arkansas, Pool decided to pass up his chance to start his professional career. Pool has been a lifelong Hog fan, and the thought of leaving the football program better than he found it means a lot to him.
"It's very important," Pool said. "That's also a really big reason why I came back. There were a lot of older guys leaving, and I just felt like I wanted to come back so I could set a standard for how you work. Because we had success last season, I didn't want it to be one of those things where it happens and then it's gone I think you need older guys who breathe life into younger guys in saying "That's how you do it. This is how you go about your business.' to be able to repeat this success.'"
"I wanted to set a standard for how you're supposed to work as a Razorback. There's guys in front of me who taught me the way, and I just felt that coming back another year, I could continue to set that precedent."
The Razorbacks went 2-10 (and 0-8 in SEC play) in each of Pool's first two seasons on campus. After winning three SEC games in 2020 and putting together a nine-win season in 2021, Arkansas is now in a position to try and build on success for the first time in Pool's career. Pool is already starting to see the effects of the improved Razorback culture and believes they are poised to succeed with their work off the field.
"I think winning in the SEC is tough on its own," Pool said. "There's a lot of work to be done. Work is what can ultimately determine wins and losses. This team is extremely hardworking. At the end of the day, if you go out there and work hard, success will be the result. profit.
"Our strength trainer, Coach (Jamil) Walker, is the best strength trainer in the country. The workouts he puts us through are extremely tough and extremely demanding. Every time you do those workouts, you can see it in the people's eyes if they're starting to see a lot of these guys, especially the younger guys, attacking these workouts and feeling confident about them every time we're done, knowing they had more in them. when they break, knowing that's how it is in a game. That's how tired you can be, and you have to keep persevering.