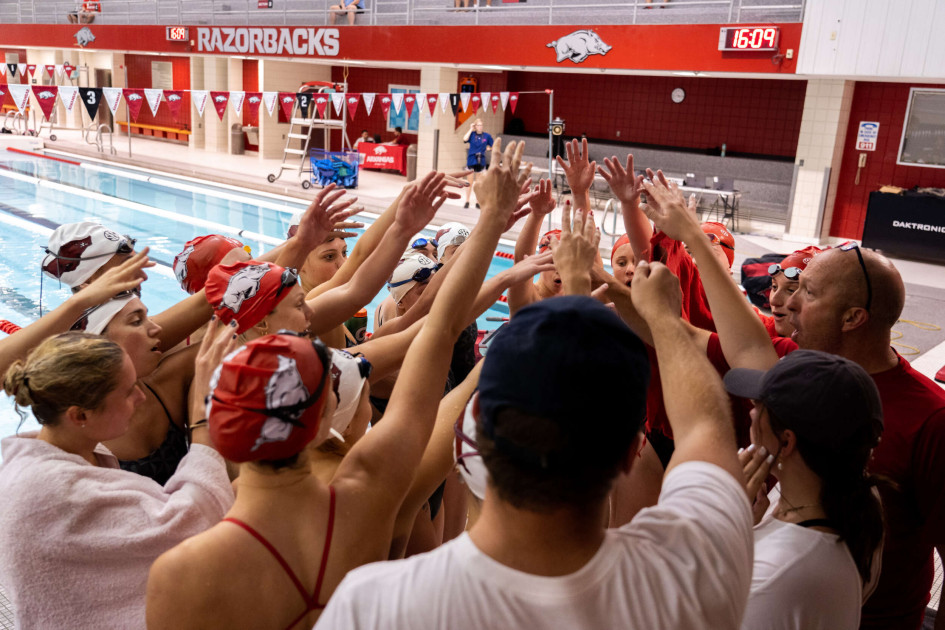 Hogs start road season at Arkansas invite
FAYETTEVILLE, Ark. – The University of Arkansas swim and dive team is scheduled to begin the 2022-23 season on the road to Little Rock for the Arkansas Invitational on Saturday, September 17.
Opponent: Henderson State University, Hendrix College, Ouachita Baptist University, University of Arkansas Little Rock, University of the Ozarks, Williams Baptist University and Harding University Club Team
Date: Saturday September 17, 2022
Location: Donaghey Aquatic Center, Little Rock, Ark.
Dive time: 10:00 a.m.
To look closer:
The Razorbacks look to continue their success at the Arkansas invite after winning last year with a team score of 678. Graduate student Andrea Sansores broke the pool record in the 100m backstroke with 55.95 at the invitation of Arkansas before.
Last outing:
Arkansas hosted the annual red vs. white intra-squad meet last weekend, with the white team winning the event.
More information:
Keep up to date with all the latest news and information and get a behind-the-scenes look at our program on social media. Follow us on Twitter at @RazorbackSD and check out our Facebook page. Stats, news and athlete information can be found at ArkansasRazorbacks.com.