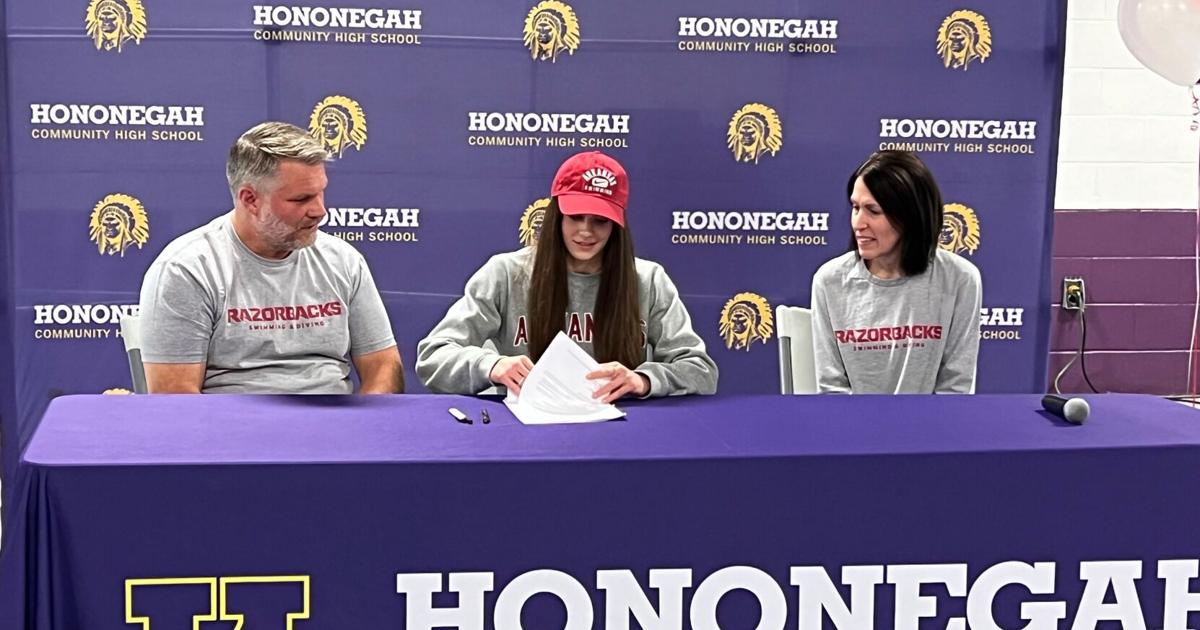 Hononegah's Gracie Colvin signs letter of intent for Arkansas | Best Stories
ROCKTON (WREX) — Hononegah swimmer Gracie Colvin is about to live out a dream, swimming at a Division One college.
The start of her journey began Tuesday when she signed her national letter of intent to swim in Arkansas next fall.
The Scholastic All-American maintained a 3.9 GPA during her junior year while swimming her 50-meter freestyle in just under 27 seconds.
After signing her letter, Colvin says she's ready to live her dream.
"It's quite surreal," she said.
"It's really humbling because it's been my goal for a very long time to swim at a division one level, so the fact that I've finally signed is really exciting."
Colvin says many factors led to his decision to attend Arkansas.
"The team culture and the general vibe," she said.
"I felt like I was surrounded by a group of like-minded girls who have the same goal of swimming fast, lifting and being the best version of ourselves like me."
During the COVID-19 pandemic, when athletes had to find other ways to train, she says she's had to adjust to being out of the water for a longer period of time.
"I'm a person who likes to be in the water all the time, so it was definitely a fit," she said.
Colvin says that despite the challenges faced by the pandemic, she never thought about giving up on her dream.
"Trying to bounce back from that kind of running interruption was tough, but it worked out in the end," she said.
Colvin will attend the University of Arkansas to study physical therapy.