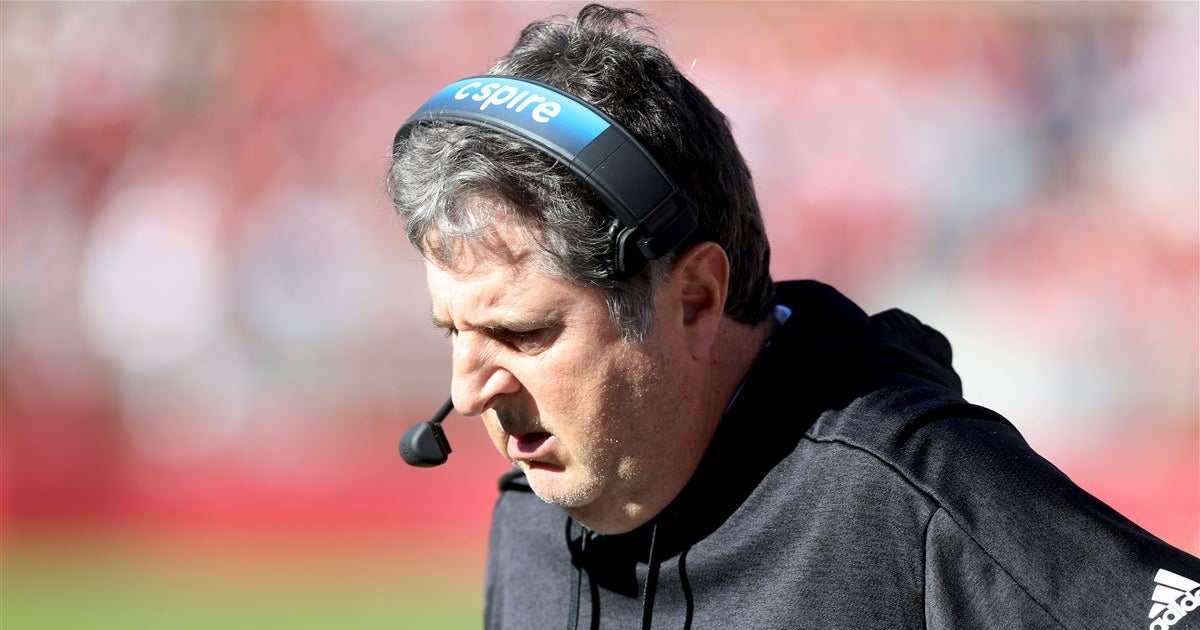 Mississippi State head coach Mike Leach spoke to the media after the Bulldogs lost to Arkansas on Saturday. Here is the transcript:
Question: What do you think of special teams at the moment?
Leach: There is an open trial on our campus for kickers. Anyone who wants to show up and kick Mississippi State, we'll set up a tryout whenever you can get there, as long as you're cleared by the NCAA.
Question: What did you see on the last drive to Arkansas?
Leach: We just didn't stop them. I think their offensive line did a good job blocking us. I thought we needed to affect the quarterback more and when we did, we didn't finish the deal. We must penetrate and create havoc there. The other thing, we looked away from some guys.
Question: What did the offense do to turn things around after Will went 0 for 4?
Leach: We were out of sync. We wasted too many games in the first half. It was the biggest negative point of this game. We got back on track, but we wasted too many plays on both sides of the ball. We let that thing get closer than necessary and we lost.
Question: Did the defense do enough to slow down KJ Jefferson?
Leach: I don't think we slowed down the running back. And then we let 16 get big plays.
Question: Were you surprised by the first gadgets?
Leach: No, it's kind of their thing. They had a week off. I'm proud of the strength our guys played against each other, as we faced two very strong back-to-back teams who had a bye week before facing each other. It's a challenge to do it once, it's hard to do it twice in a row.
Question: Did you let them score late to get the ball back?
Leach: No, they hit him.
Question: What do you see of Rara Thomas?
Leach: I think he's going to be a very good player. No one has taken that position…he's currently our starting X.
Question: It looked like Will was throwing high early. What did you see?
Leach: At the start of the game, I didn't think he threw it particularly accurately. If that wasn't enough, we dropped balls. In between we were under pressure and making bad cuts, we weren't pushing them off the ball. We didn't play together at first.
Question: How much did kicking struggles contribute to your decision to go for it on fourth down?
Leach: Maybe a little, but I thought we could do it.
Question: How did you feel about the offensive line giving Will time?
Leach: I thought it was good enough for the most part. I wasn't really impressed at first, but in the aftermath I thought they had done a good job.
Question: What was your message to the team following the ball game?
Leach: We lost this game by one game. We had a lot of games in the first half. In the second half too, to win this game. You have to make these games overlap each other, to do that. Anyone feeling sorry for themselves should find another place to go, because that doesn't help move the needle. We need people who want to improve.
Question: What did you think of Woody Marks today?
Leach: I thought Woody was playing very well. He especially won in the second half.