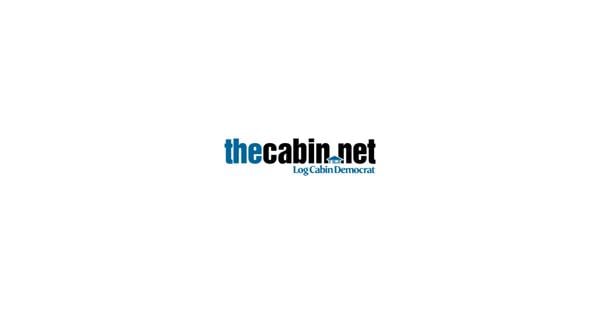 leaders welcome the Toro Group to Batesville | Vanburen
Intimidator Group in Batesville started in 2016 with 38 people. It has grown to 550, making it one of Independence County's largest employers. The phenomenal growth is not accidental. It is the result of years of work, risk, support and sacrifice from employees and owners Robert and Becky Foster.
"About every eight days we do the same volume of business as in the first 18 months of our startup," Robert Foster said, with a bit of emotion in his voice.
Their success caught the attention of the Toro Company, which acquired the Intimidator Group in January.
"If anyone has lost faith in American history or the American dream, they should speak to Robert and Becky Foster," said Richard M. Olson, chairman and CEO of The Toro Company.
"These guys just exploded onto the scene in 2016. We've been watching them ever since," Olson said.
Why did the Fosters sell?
"Once we saw that all the companies they acquired; all are in the same place, all have grown up. When we discovered the 401K, insurance, how they work. Toro has such a reputation in the industry, my goal is always for us to be number one in the industry. Our group surpasses everyone. No plant in the country will run the way we work, and I want us to be the most efficient plant in the Toro organization," Foster said.
In a brief ceremony Thursday morning, Governor Asa Hutchinson welcomed the new owners of Intimidator to Arkansas during a ceremony inside the plant.
"Those first two things Governor Hutchinson said to me were, 'Welcome to Arkansas, and how can we help you? It means a lot to us because it's how we like to do business," Olson said.
Toro began in 1914 as an engine company, before becoming known for its tractors and lawn mowers.
Olson told the gathering of employees and community leaders that Toro will be committed to the community by improving and preserving outdoor environments, community welfare and housing, youth education and enrichment activities, water conservation and sustainability, as well as supporting employee volunteerism and charitable giving.
Since taking office, Hutchinson and the Arkansas Economic Development Commission have signed incentive agreements with 558 companies. He pointed to the success of Big River Steel in the northeast part of the state, which he says will make Arkansas a lead over Pennsylvania in steel production in the United States.
"We know the Toro company is going to grow, you are a global company, you have incredible facilities across the United States, you have an incredible brand and you are going to have opportunities for expansion through your management team and to economic growth in the United States. And so when you need to grow, we ask that you first look at this facility here in Batesville. We'll make our case, we'll partner with you, we'll make sure let it happen, because your success is our success," Hutchinson said.
He touted Arkansas' pro-business environment.
"It means something to businesses when you have an environment where they can go through the regulatory process, you have less taxes, less regulations and a business environment where we have workers who say 'Let's grow with you'. Business leaders understand that and that's why we have this kind of success," Hutchinson said in closing.
Afterwards, attendees enjoyed a catfish lunch, prepared by John 3:16 Ministries.