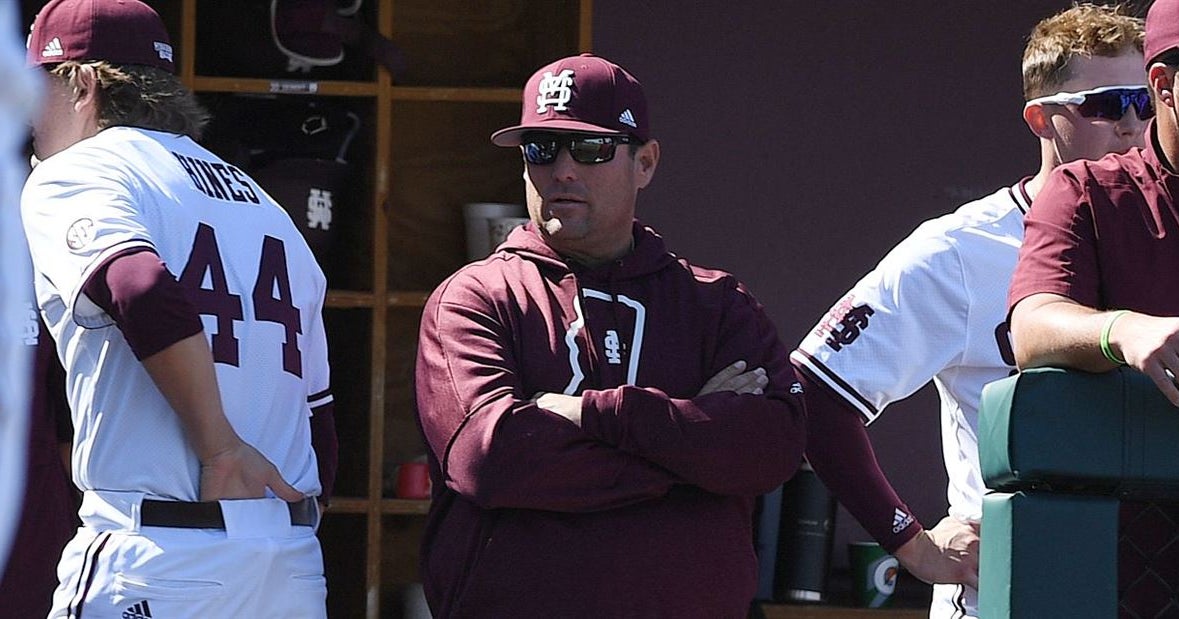 Lemonis Arkansas Media Q&A
Mississippi State baseball coach Chris Lemonis speaks to the media after the Bulldogs' 8-1 loss to Arkansas. The transcript follows:
Question: Do you have the impression that the team was beaten in each phase of the match?
Lemons: Rather. They got ahead of us, overtook and defended. When this happens, it's not a good recipe for your ball club. We have to regroup, go out tomorrow and play better.
Question: Was the mistake from the start a harbinger of things to come?
Lemons: Yeah, first play in the game. We get a first pitch, you think, and we drop it. It kind of set the tone for the evening.
Question: What did you see of Noland tonight?
Lemons: It was a good break point, really two good break points. He was really capable of commanding the area. The two breaking balls would knock you out of the fastball.
Question: How important was it to get this round clean from the start?
Lemons: Against anyone, it's important. But against one of the best teams in the country, it really matters. Then they take advantage of it. It puts more pressure on us. We had three errors on the board, but we made three or four other errors in the game that we could have double-played on. I don't understand it. It's a big crowd, but we go to other SEC places with big crowds. They just have to play better tomorrow.
Question: The crowd could be bigger tomorrow.
Lemons: I imagine we will be playing in front of a great audience. But that's why you come here… to play in big venues. You want to play in front of big crowds, but you have to manage it.
Question: Using only two lifters, how do you feel about your bullpen?
Lemons: Those were two positives. Cole came in and I thought he threw pretty well, but he lost focus and walked a couple guys. Drew finishing the game and holding it for us, so we didn't have to go through our bullpen, was a big piece.
Question: How important is it for Parker to establish the three-court mix tomorrow?
Lemons: It's gonna be huge. He's going to have to come out and give us a good start for us to have a chance tomorrow. He will need to be able to throw that breaking ball for strikes all day on any point.
Question: Who do you rely on to get the job done guys?
Lemons: It's difficult right now. We have an older group so there are lots of older kids. They just aren't used to being in this situation. It's a little hard for everyone. We've got some good guys in there… Luke Hancock, Logan Tanner, even Landon Sims even though he can't throw. They usually do a pretty good job of getting these guys ready to play.