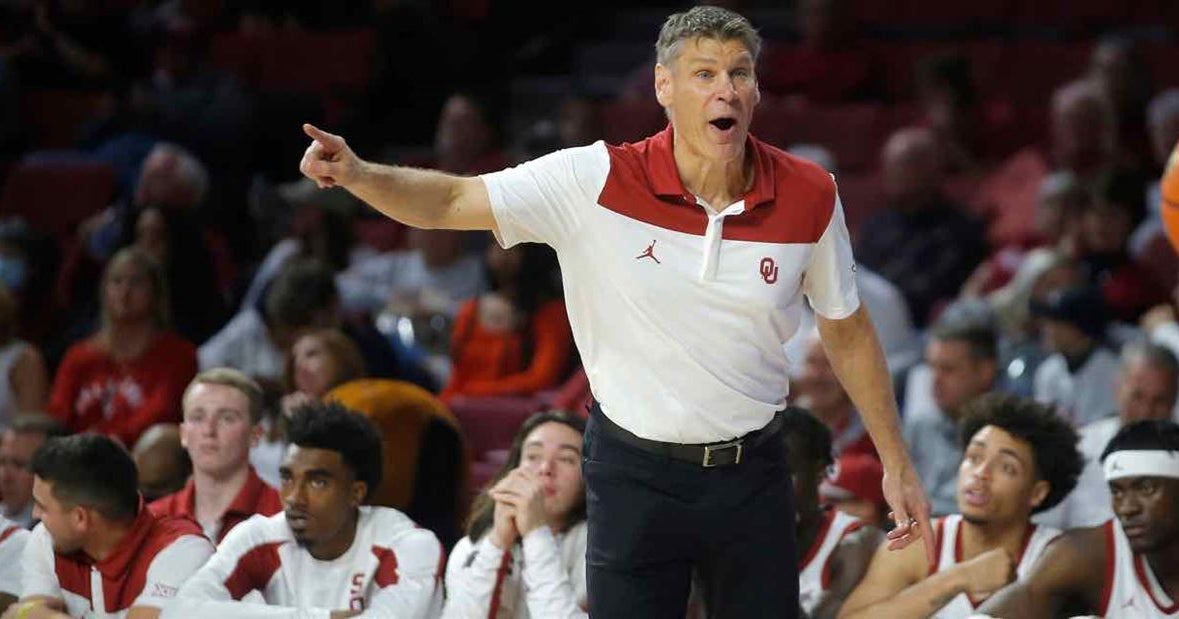 Media praise Porter Moser as Sooners punish undefeated Razorbacks, 88-66
If another resounding win over a ranked opponent was on the Christmas wishlist for the Oklahoma Sooners freshman coach Porter Moser, her gift arrived two weeks early on Saturday. Oklahoma took an early lead, made the most of the three-point shot, and ultimately pulled away for an 88-66 victory over Arkansas No.12 at BOK Center in Tulsa, giving the Razorbacks their first loss of the season.
Oklahoma wasted no time attacking from the start, building an early 10-0 lead and surviving multiple attempts by the Razorbacks to force their way into the game. Davonte Davis lost 26 points in the Sooners victory, and Elijah Harkless finished the game with a double-double (21 points and 11 rebounds).
It was a major rebound for Moser's side, who fell at home to Butler the last time they entered the pitch. Oklahoma had beaten a Florida team that was ranked No.14 before that loss, and the Sooners looked a lot more like the version that beat the Gators on Saturday afternoon against the Razorbacks.
Oklahoma improved to 8-2 on the year with the win. As for Arkansas, the Razorbacks are now 9-1, and the loss didn't come without the head coach. Eric Musselman get thrown out either while arguing with officials.
Get the fastest scores, stats, news, LIVE videos and more. CLICK HERE to download the CBS Sports mobile app and get the latest news on your team today.
Here's a look at how the media reacted during the day as Oklahoma sparked anger.