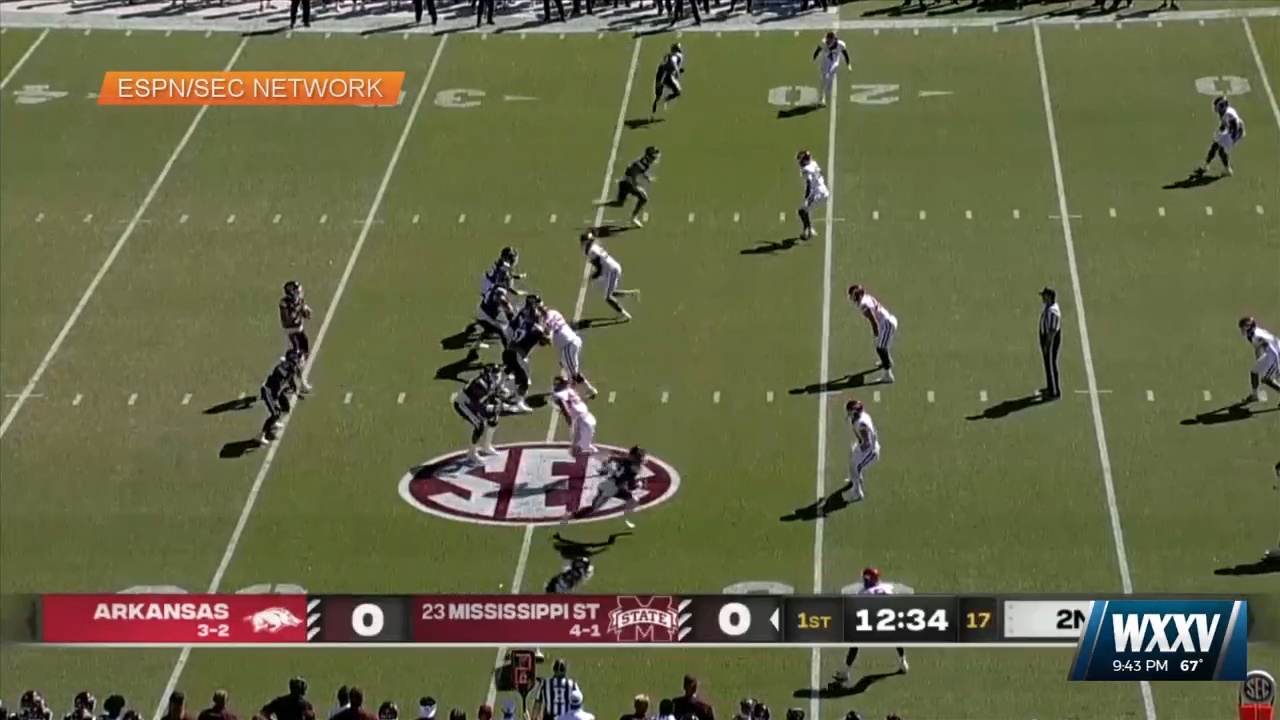 Mississippi State Bulldogs move up to 16th place after 40-17 win over Arkansas
As for that SEC Co-Offensive Player of the Week award, the other half goes to Mississippi State quarterback Will Rogers, Mingo's former Brandon high school teammate.
The national passing-yards leader shredded Arkansas for 395 yards and three touchdowns en route to a dominating 40-17 home win over Arkansas that earned the Bulldogs their highest Mike-era ranking Leach at number 16 in the AP poll.
MSU is getting a strong output of wide receivers from a pair of standout local Ocean Springs alum Austin Williams and D'Iberville alum Jaden Walley, who both grabbed touchdowns in the first half.
After the game, Leach put Rogers in the category of Heisman favorites. "I don't think there's any question, and I'm extremely curious who somebody thinks they are in front of them. And generally what it is – and there's a lot going on these days – someone just picks the biggest team they can think of and the ones they think could go to the playoffs or be good over time or the ones closest to the big media bases and then some of those they'll just randomly stick a guy on a list who hasn't even done anything, and it happens all the time. So you can think about the absurdity of that and it would definitely give you a great article to write.
Next up for State is a top-25 road game against 22n/a Ranked Kentucky is scheduled to start at 6:30 p.m. Saturday from Lexington.