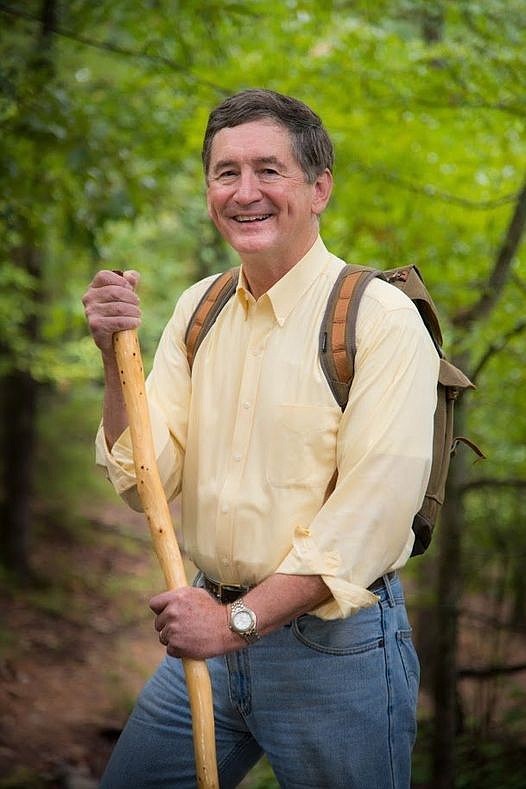 The Southern Arkansas Literary Festival is on Saturday
The South Arkansas Community College Library will host the fifth annual South Arkansas Literary Festival on Saturday.
This year's event will be held in person, rather than virtually, for the first time since 2019.
Speakers and presenters this year will include Darrin Riley; Chrystal Gilkey; Dr. Travis Langley; Joe David Rice; and the Poets of the Pines.
SouthArk Library Director Philip Shackelford said the festival will showcase both local literary talent and explorations of Union County and state history.
"Based on the experience of previous festivals, we understand that local history, authors and talent are important to audiences. We always try to include those who do this sort of thing," Shackelford said.
The festival, held in the SouthArk Library Auditorium, kicks off at 9 a.m. Saturday with a presentation by Darrin Riley.
Riley works as a curator for the South Arkansas Historical Preservation Society in El Dorado and will present on the Michael Fitzgerald Collection.
Fitzgerald was an author and film historian from El Dorado who left behind a large collection of Hollywood films and memorabilia.
At 10 a.m., local author Chrystal Gilkey will speak.
Gilkey, an educator who teaches at Yocum Elementary School, has written and published a book, "A Wisp of Faith," which is on the 100 bestseller list of contemporary Christian fiction. She has also written a Bible study guide and had articles published in the online publication "Faith on Every Corner", according to information provided by SouthArk Library.
Keynote speaker Dr. Travis Langley will speak at 11 a.m.
Langley is professor emeritus of psychology at Henderson State University and author of "Batman and Psychology: A Dark and Stormy Knight."
Langley was also editor and author of a series of collections in the "Popular Culture Psychology" book series.
After a break for lunch, the festival will continue with speaker Joe David Rice at 1:30 p.m.
Rice was director of tourism for Arkansas for three decades and wrote the nonfiction books "Arkansas Backstories" and novels including "An Undercurrent of Murder" and "A Nasty Way to Die."
The festival will conclude with a performance by El Dorado's poetry group, Poets of the Pines.
Three of the speakers will also have vendor booths set up at the festival to sell and sign books.
Shackelford said that while the virtual festivals have offered unique experiences for attendees, including an expanded reach to international audiences, the Library is looking forward to hosting the in-person festival again.
"It is the only event of its kind in our region and we are happy to be able to offer it for free. The festival really celebrates the written word, literature, local talent and stories and we are delighted to be able to offer that" , Shackleford said.